What to invest in?
Jakie jest najlepsze zabezpieczenie finansowe na emeryturę?
What is the best financial security for retirement?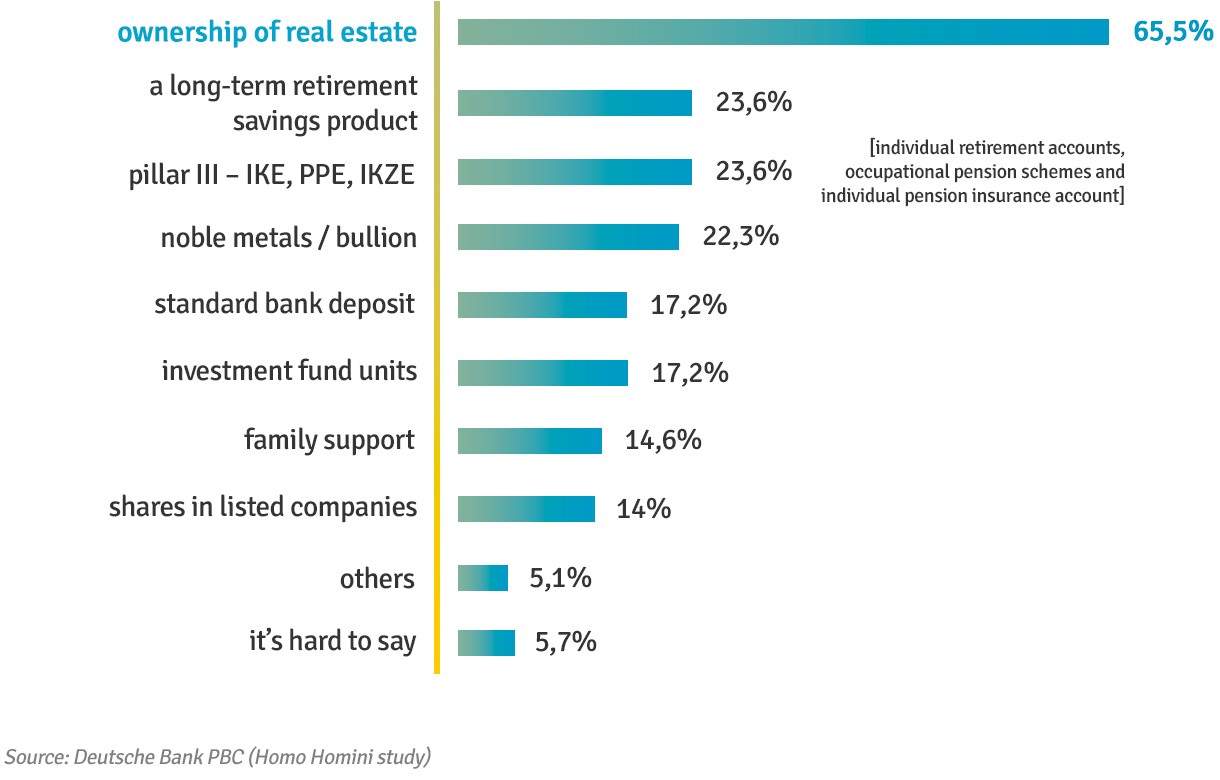 Why investment in land?

Limited land resources
Nobody will ever produce it again

Safety of transaction
The land is secured with a property right confirmed by a notarial deed

Extraordinary value increase
The value of land has been gradually and steadily increasing for several decades.

Dual nature of the investment
The investment can also be used for housing and recreation purposes.

Protection against inflation
Land is the most resistant resource to price fluctuations and sudden economic changes.

Possibility of inheritance
Thanks to the entries in the land and mortgage register, the land will always belong to you and your family.

Lowered price
In Poland, attractively located land can be as much as several times cheaper than similar investments in Western Europe.

Possibility of investment financing
Banks provide loans for the purchase of real estate, which can cover up to 100% of the value of the land.
Selected statistical data
Constant value increase
Since 2004, the average price of 1 ha [2.47 acres] of land in Warmińsko-Mazurskie Province increased by over 600%.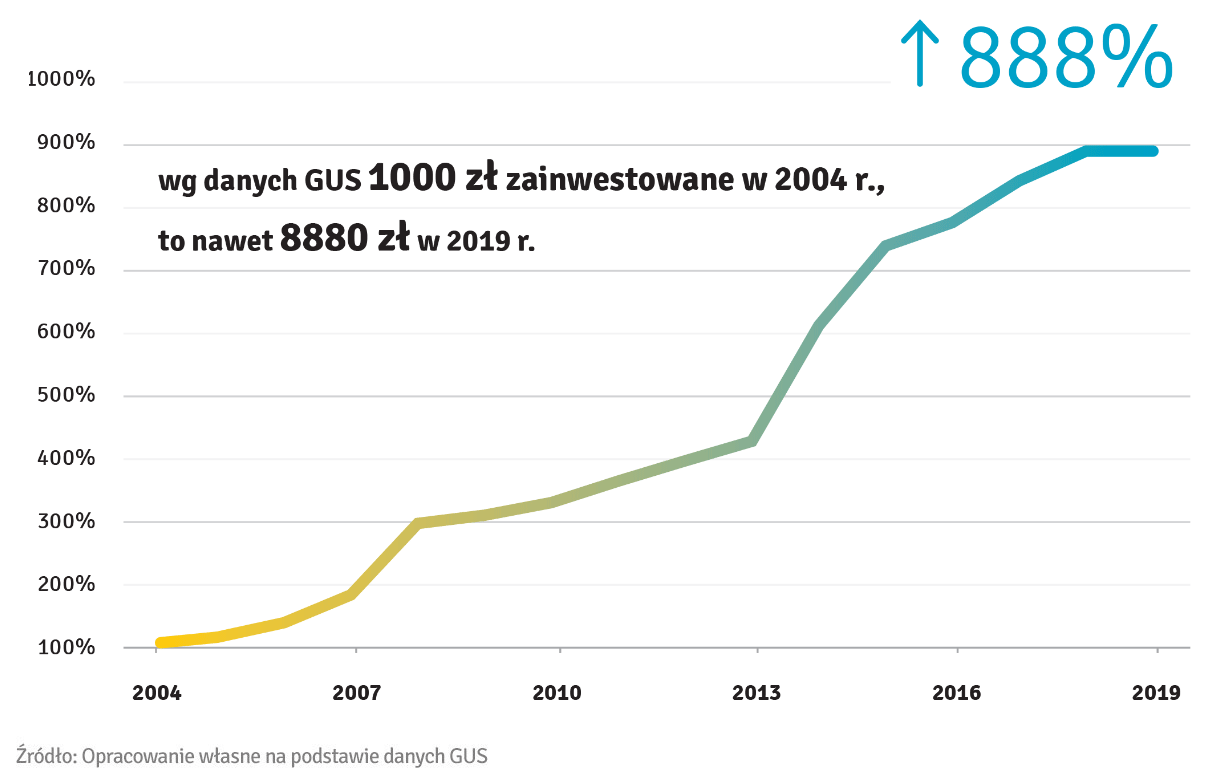 About us
Rodzinne Inwestycje is an investment sector company, which enables individual investors to make investments in land with the highest potential of value increase:
Our activities are characterised by:
exceptional level of security
high rate of return from investment
extraordinary reliability
effectiveness supported by many years of experience

Real estate cannot be lost or stolen, nor can it be carried away. When purchased with common sense, paid for in full, and managed with reasonable care, it is about the safest investment in the world.
Franklin D. Roosevelt

The major fortunes in America have been made in land.
John D. Rockefeller

Buy land, they're not making it anymore.
Mark Twain